Grasshopper is leaving the UK
Voicemail for Your Business
Set Up Multiple Voicemail Extensions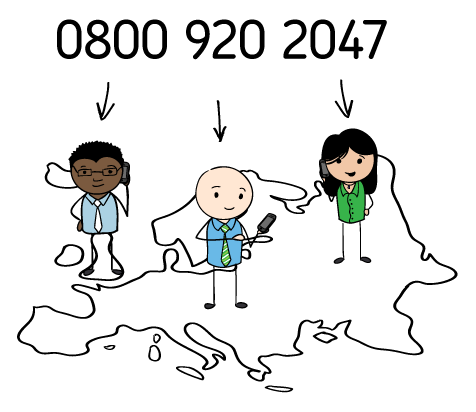 Voicemail: Getting Your Messages Anywhere
Voicemail allows you to stay connected to customers and employees through simple voice messages. With a virtual phone system, you can easily record and upload custom greetings, listen to voicemails and forward voicemails to other extensions.
Read Your Voicemail is a great complement to voicemail services. Read Your Voicemail from Grasshopper helps you stay connected even when you can't check your voicemail from a phone or computer. Voicemails are transcribed and emailed to you, so you can decide which voicemails are important and which ones are not. You can forward these voicemails on to others if need be.
With the voicemail transcription emailed to you as readable text, you'll be able to stay connected when you can't listen to the .MP3 file of your voicemail.
If you are looking to start a home-based business or already have one, here are some tips on getting your business phone number and voicemail system set up:
Choose a phone number.
Do you want a freephone number? Figure out what number works best for your business.
Secure it.
With the Pay as You Grow plan you are securing the number you want and you pay only for the minutes you use.
Set up your greeting.
The nice part about having a greeting is that you sound professional; you don't have to answer the phone every time it rings and your callers never hear a busy signal.
Unites employees under one number.
A switchboard free system unites all your employees under one number, even if they are working in different areas via their mobile phones.
Record your voicemail.
No explanation needed here. Simply record what you want to say or have our voice studio professionals do it.
Over 250,000 Happy Customers Served
Here's what a few of them have to say about Grasshopper
I am now a huge fan of Grasshopper… truly saved the day (and my sanity). Carolyn Appleton Carolyn M. Appleton, Inc.
Having a phone number on our site increased conversion of site visitors to sign ups and paid users! Allan Branch LessAccounting