Grasshopper is leaving the UK
Switchboard Free Numbers on a Virtual Phone System
Get Your Business Calls Answered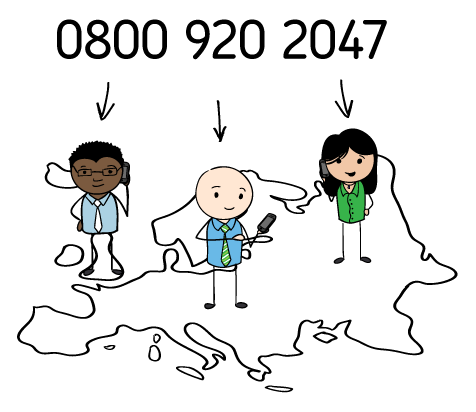 Get customised local or freephone numbers
Have calls automatically answered
Get multiple extensions for employees
Forward calls to your mobile or landline
30 Day Money Back Guarantee!
Go Switchboard Free »
or See How it Works »
Switchboard Free: The Way to Be
Ever get tired of answering the phone? Everyone does, especially busy business owners. That is why many are beginning to enlist switchboard free services to help them out.
Switchboard free, sometimes known as a call minder or auto-receptionist, answers calls for you. It will direct callers to various extensions and departments so you do not need to pick up the phone each time it rings.
For example, when a customer calls you with a question, a voice greeting will answer for you, directing the individual to the department they need. A message will state "Press 1 for sales, press 2 for marketing," etc.
How can this help me?
These types of answering services can benefit you in a number of ways. Here are a few:
Helps you sound professional.
You will sound like a big business with a switchboard free system.
More time getting things done.
It's impossible to get work done if you are constantly answering phone calls. Switchboard free answers and directs calls for you.
Helps customers.
Customers can call and get the information they need without talking to you. Many create extensions with store hours, directions and other information so that the information can be easily disseminated.
Unites employees under one number.
A switchboard free system unites all your employees under one number, even if they are working in different areas via their mobile phones.
Read your voicemails to decide what's important.
Many systems come equipped with voicemail transcriptions. If someone leaves a voicemail, the message will be transcribed and sent to you, making it easy to keep track of important messages.
What features are included?
It depends which service provider you go with, but many switchboard free systems come with 0800 numbers, customisable greetings, voicemail transcription and more. Many business owners love being able to connect each employee to their own extension. Call forwarding is easy and quick with these types of systems.
Over 250,000 Happy Customers Served
Here's what a few of them have to say about Grasshopper
I am now a huge fan of Grasshopper… truly saved the day (and my sanity). Carolyn Appleton Carolyn M. Appleton, Inc.
Having a phone number on our site increased conversion of site visitors to sign ups and paid users! Allan Branch LessAccounting