Grasshopper is leaving the UK
Get a Freephone Number Today
Sound More Professional. Start Business Right.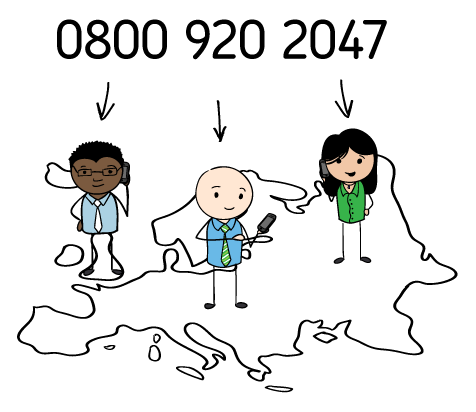 Why bother with a Freephone?
Give you a professional image.
Freephone numbers give your small business or startup a professional look and feel, even if you're working from a home office or shared space.
Free to customers.
Unlike Non-geographic numbers (NGNs), the numbers are free, so your customers won't have to pay to call you. No customer wants a large phone bill after calling your company and a 0800 number can prevent this.
Promote a national presence.
These are non-geographic numbers (NGNs) which means they're not associated with a certain region in the UK. Your small business immediately becomes national with one.
They give you privacy.
Freephone numbers are much better than home or mobile lines because they're only for business—no more mixing calls from your family with ones from your customers. A separate line just for work gives you the professionalism you need.
Track marketing efforts.
You can use your numbers to track marketing efforts. If you're running multiple campaigns at once, you can use different numbers to figure out how people are contacting you. You can put one number on the home page of your website and another on your pay-per-click ads. This strategy will help you figure out who is converting from where.
Engage and convert your customers.
Customers like to see Freephone numbers from the businesses they work with, as it proves that the businesses are serious, even if they're small. Many of our customers have reported increases in conversions after adding a number to their website or email signature.
A dedicated support or sales line.
A Freephone number can serve as your primary phone number, but can also be used as a support or sales line.
Over 250,000 Happy Customers Served
Here's what a few of them have to say about Grasshopper
I am now a huge fan of Grasshopper… truly saved the day (and my sanity). Carolyn Appleton Carolyn M. Appleton, Inc.
Having a phone number on our site increased conversion of site visitors to sign ups and paid users! Allan Branch LessAccounting